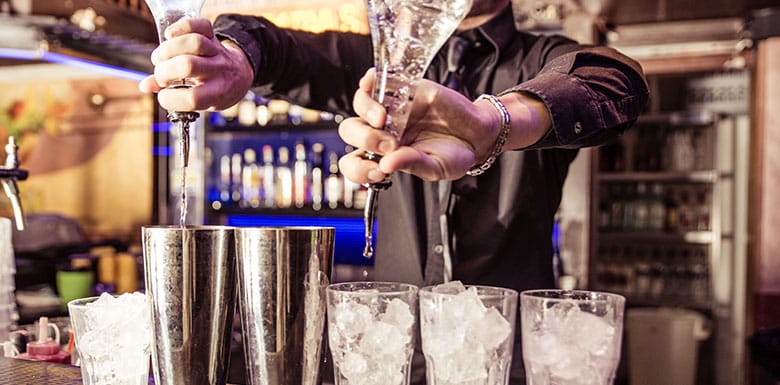 Can Bartenders Be Charged in Houston DWI Cases
Published:

Feb 20, 2019 in Criminal Defense, DWI
You may have read about the tragic accident that occurred in December when a drunk driver killed a 23-year-old woman. The driver, 19-year-old Erick Hernandez, had been drinking at a bar for approximately six hours, and the crash occurred within five minutes after he left. Hernandez has been charged with second-degree felony intoxicated manslaughter, and is facing up to 20 years in prison. In a somewhat surprising development, five of the bar's employees are also facing criminal charges as a result of the accident.
Criminal charges related to drunk driving can be very serious. If you're a bar owner or employee, these charges can result in jail time, fines, and even suspension of your driver's license. They could cost you your job and your livelihood. To schedule a free consultation of your case with a Houston DWI lawyer, call The Law Offices of Ned Barnett at (713) 222-6767, or reach out via the online form.
Criminal Charges for Bar Employees
The employees of the bar are facing misdemeanor charges for serving alcohol to a patron under the age of 21. Law enforcement reviewed footage from security cameras, observing the driver consuming at least 12 alcoholic drinks during the time he spent at the bar. To make matters worse, the camera footage revealed that Hernandez had been at the bar at least one time prior to the night the accident occurred.
This is not the first instance of employees facing criminal charges as a result of a drunk driving collision in the Houston area. In August 2018, a gas station clerk was arrested for selling alcohol to a 17-year-old boy that resulted in a deadly crash. Earlier in 2018, a Houston bartender and the bar owner's son were charged for selling alcohol to an underage patron who later caused an accident.
Texas Law Regarding the Sale of Alcohol to People Under 21
Texas law makes it a criminal offense to sell or provide alcohol to someone under the age of 21 with criminal negligence. Criminal negligence describes the level of intent in committing the crime and is the lowest level of intent under Texas law. Criminal negligence occurs when a person acts without perceiving the substantial and unjustifiable risk surrounding their actions. The startling conclusion here is that you can be charged with a crime even if you didn't know that the person you were serving was underage.
Potential Penalties
Providing alcohol to a minor is a class A misdemeanor in the state of Texas. This means that you may be facing a fine of up to $4,000 and up to a year in jail if found guilty. In addition, your driver's license will be automatically suspended for 180 days.
What About the Use of Fake IDs?
The statute does provide for a defense if the person served purchased alcohol with a fake ID. In order to raise this defense, however, you should be aware that the law has very specific requirements. The ID in question must have contained the following:
A physical description and picture consistent with the holder's appearance
Reflects that the holder is 21 years of age or older
It was issued by a governmental agency.
Contact a Houston DWI Lawyer for Help
If you're a bar owner or bartender facing criminal charges due to a drunk driving accident, you need someone on your side. DWI attorney Ned Barnett has been representing criminal defendants in the Houston for decades. He has the skill and the experience you need. Don't delay – call The Law Offices of Ned Barnett at (713) 222-6767, or send a message through the online form to set up a free consultation to discuss your case.